Les Derniers Films Ajoutés
Braquage a l'anglaise [TRUEFRENCH-DVDRiP]
Braquage à l'anglaise [TRUEFRENCH-DVDRiP]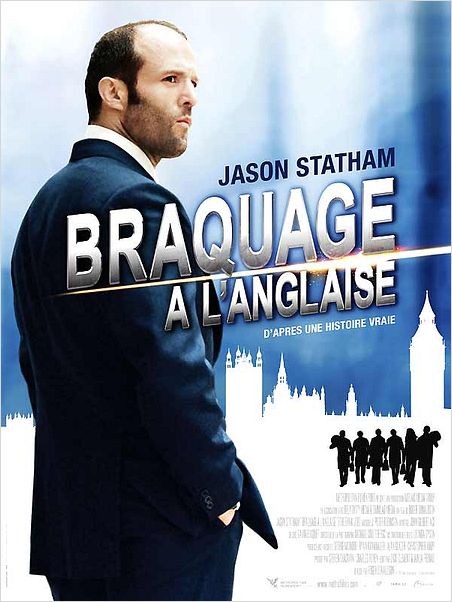 Date de sortie: 6 août 2008 (1h 40min)
Réalisé par: Roger Donaldson
Avec: Jason Statham, Saffron Burrows, Stephen Campbell Moore
Genre: Policier, Thriller
Nationalité: Américain

Jusque-là, Terry s'était toujours contenté de vols de voitures et de petites magouilles, mais lorsque Martine lui propose de participer au braquage infaillible d'une prestigieuse banque londonienne, il y voit la chance de sa vie...
L'enjeu est une salle des coffres remplie de millions en liquide et en bijoux extraordinaires, mais Terry et son équipe ignorent que l'endroit renferme aussi quelques secrets que les plus puissants dignitaires du royaume ne veulent à aucun prix voir sortir...
Voici l'incroyable histoire vraie d'un cambriolage à scandale où les voleurs sont certainement les plus innocents de l'affaire...

Qualité : DVDRip
Format : XviD
Langue :
Taille totale : 700 Mo
Nom de la release: The.Bank.Job.FRENCH.DVDRiP.XviD-POSTMAX
Braquage
,
anglaise
ARTICLES SIMILAIRES A : »» Braquage a l'anglaise [TRUEFRENCH-DVDRiP]
Information
Would you like to leave your comment? Please
Login
to your account to leave comments. Don't have an account? You can
create a free account
now.